Log House Construction
In 1974 I took a course offered by the University of Washington's Experimental College called "Log Construction". It was taught by a man named Skip Ellsworth, one of the few truly original characters I have ever met. This guy was living on a five acre ranch near Redmond, Washington surrounded by log structures he had built for demonstration. He only had one completed structure but it was sure pretty. He was an amazing teacher, an anarchist of the first water, a prodigious collector of strange artifacts and a sly and generous soul. I can really say he changed my life.
He told us that all a person had to do to secure their own destiny was to build their own house. Without the burden of a mortgage to suck up a person's money for 30 years and tie them to a job and a bank, real freedom could result. He taught us how to do this by building log cabins but his message was really much bigger than that. His class was about how to build freedom.
Now I didn't run out and build a log house, but I followed his advice using stick construction. Many years later I'm sitting pretty, so I thought maybe I'd try and spread the word a little bit. I've also finally gotten around to building my own log cabin so if you want to follow the links, I'll take you through the steps.
Skip passed away in 2008 while he was living in Daanbantayan Cebu, in the Philippines with his new family. But Steve White and Skip's son Ellsworth have taken up the challenge and are teaching classes for the association and they are pretty interesting guys too. They teach the class from various locations around the country, you might just look them up.
To Skip's Page - The Log House Builders Association of North America
To see my cabin plans, elevation, floor plan and water system.
To go through the building process step by step.
To see my progress on the house so far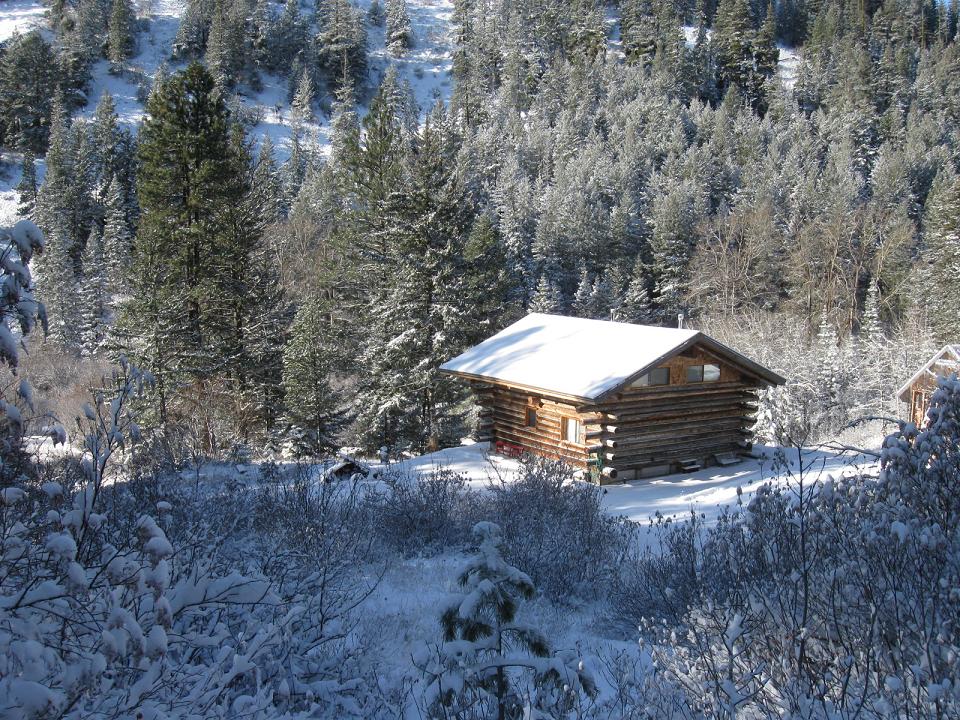 ---
This page was created by Paul Kahle 19-Mar-1998
This page was last updated on 6-Apr-2015